Unleash your creativity with the Stoner Princess Coloring Book and let your imagination run wild! 🎨👸 🌿
Perfect for a relaxing night in or as a fun activity with friends. Get yours today and elevate your coloring experience! 🌿💜
Are you looking for a relaxing way to get creative and express yourself? If so, my Stoner Princess Coloring Book is the perfect answer.
This offers a delightful mix of enchanting princess imagery and quirky, cannabis-inspired designs! Let your imagination run wild while coloring in each of these delightful illustrations and let out your inner sass as your fill in each page with vibrant colors.
Whether you're an experienced cannabis enthusiast or are just getting into exploring the culture, Stoner Princess Coloring Book provides something for every stoner woman out there.
Featuring whimsical art that encourages relaxation and reflection, join me on this unique journey of creativity today!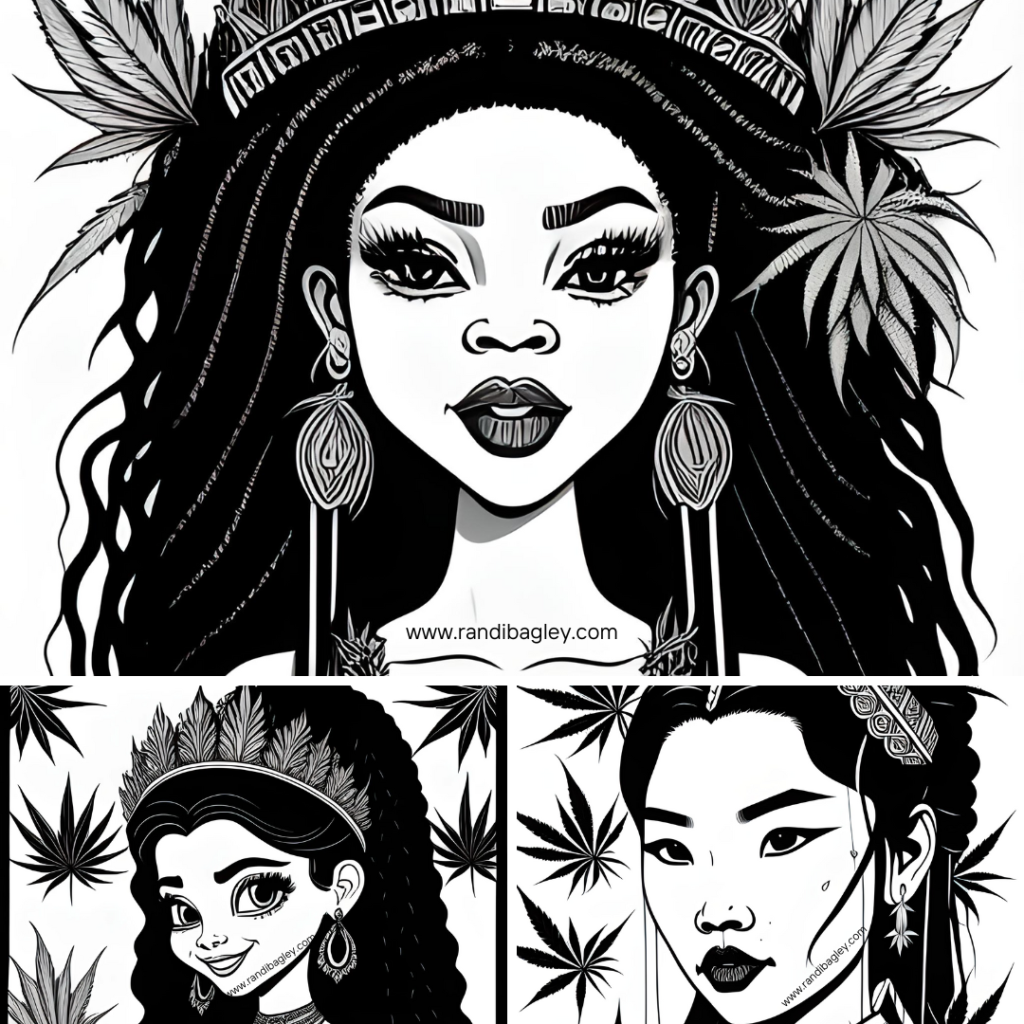 A fun and creative way to relax and unwind while channeling your inner Stoner Princess.
Are you looking for a new and exciting way to unwind after a long day? Look no further than the Stoner Princess Coloring Book! This book is designed to tap into your inner creative genius while allowing you to unwind and let your mind drift away.
With intricate designs and plenty of opportunities to add your own personal flair, you'll find yourself lost in the colors and patterns as you become the ultimate Stoner Princess.
So why not give yourself the gift of relaxation and creativity? Grab your markers and let the Stoner Princess Coloring Book whisk you away on a journey of self-discovery and relaxation. You won't be disappointed!
Discover a captivating world of cannabis-inspired art with unique designs and characters.
Get ready to embark on an exciting journey through a world of cannabis-inspired art! Imagine gorgeous designs featuring vibrant colors and quirky characters – each one as unique as the plant itself.
Whether you're looking for a mesmerizing piece for your own personal collection or the perfect gift for your fellow cannabis enthusiasts, there's no shortage of options to choose from. With stunning graphics and a range of eye-catching styles, these designs are sure to turn heads and spark conversations.
So why wait? Join us today as we showcase some of the most beautiful and captivating cannabis-inspired art you've ever seen!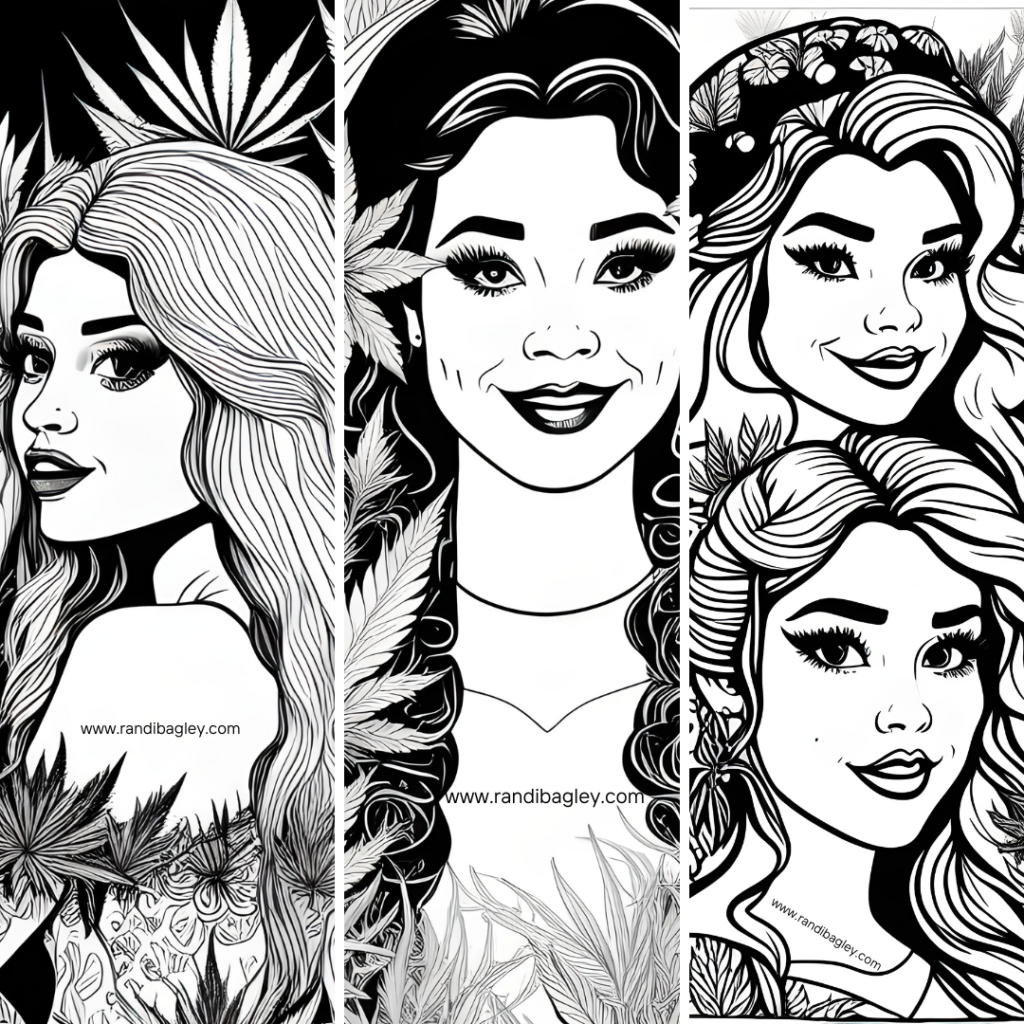 Learn how color therapy can help you reduce stress and anxiety, increase focus, and boost creativity.
Have you ever heard of color therapy?
It's a form of alternative medicine that utilizes the power of colors to enhance our physical and emotional well-being. Whether you're feeling stressed, anxious, or simply lack focus, color therapy can help you achieve that much-needed balance.
By incorporating specific colors into your daily routine, you can create a more harmonious and energizing environment, boost your creativity, and even improve your mood. Imagine surrounding yourself with calming blue hues after a long day at work or using warm, vibrant tones to kickstart your productivity.
Whatever your goal may be, color therapy offers a fun and accessible way to enhance your life. So why not give it a try and see how it can benefit you?
Get a Peek Inside My Adult Coloring Book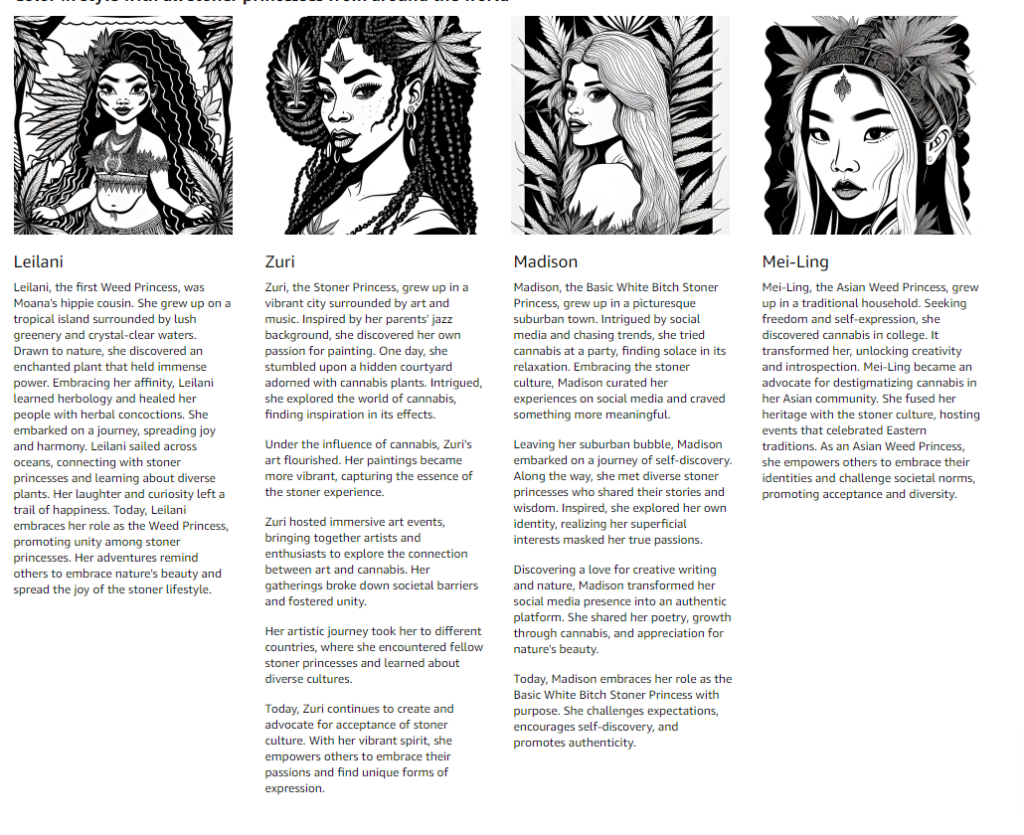 Why my coloring book is worth every penny, from its high-quality paper to its amazing price point.
If you're like most people, you want to get the most bang for your buck. That's exactly what you'll get with our coloring book – quality and affordability rolled into one.
The pages are printed on high-quality paper, which means that your coloring experience will be smooth and enjoyable.
Plus, you'll be able to use a variety of coloring tools without worrying about the ink bleeding through.
Best of all, our coloring book won't break the bank, making it an affordable option for stoner adults alike. So whether you're an experienced coloring enthusiast or just starting, our coloring book will exceed your expectations, both in quality and price.
Join my social media channels for exclusive deals, giveaways, and more!
I'm so excited to offer you even more ways to engage with my brand. By joining my social media channels, you'll gain access to exclusive deals, giveaways, and so much more!
Not only will you be the first to know about our latest products and promotions, but you'll also become part of our community of like-minded individuals who share the same passion for my cannabis products.
I love connecting with our customers, and we can't wait to get to know you better. So what are you waiting for?
Follow us on social media today and start enjoying all the amazing perks that come with being part of my crew!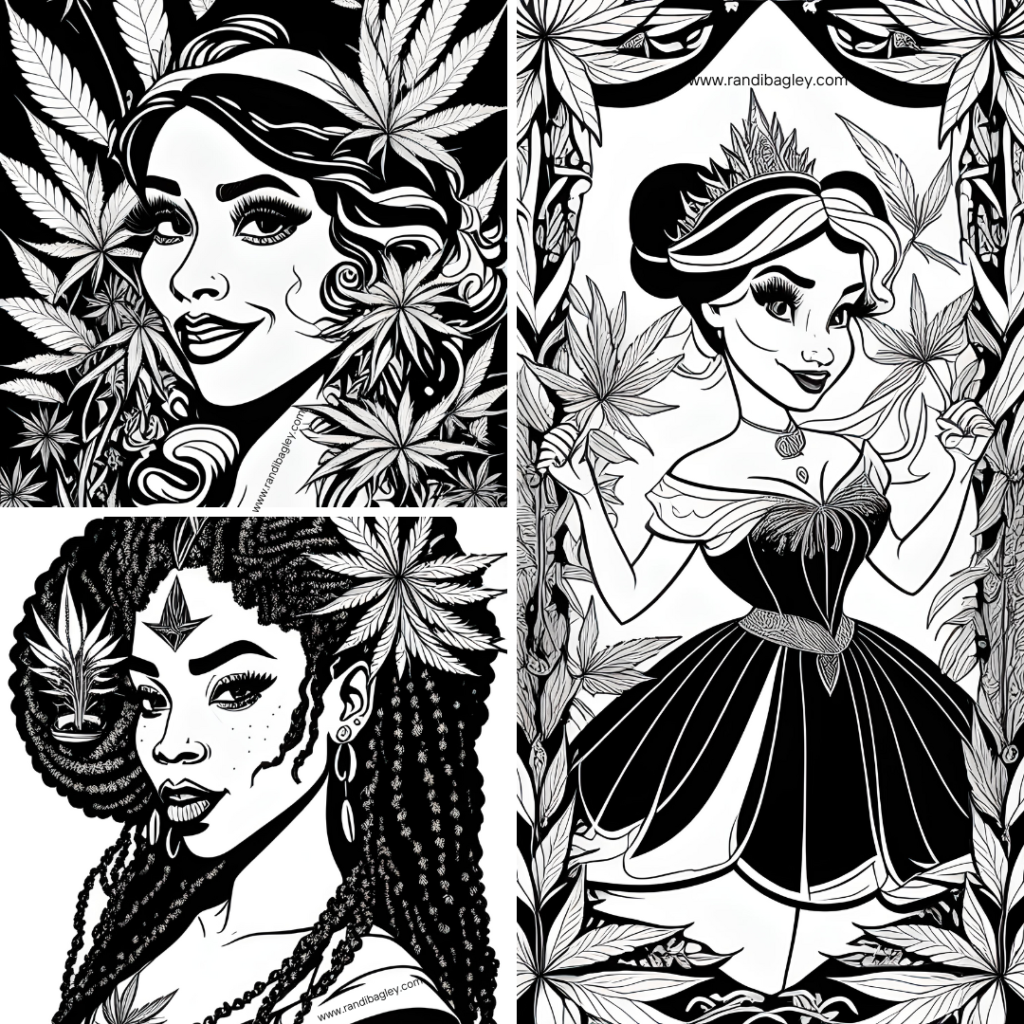 To conclude, Stoner Princess Coloring Book: Relax and Unwind with Quirky Cannabis-Inspired Stoner Princess Coloring Book is the perfect way to take a break while expressing your inner Stoner Princess.
Featuring an array of beautiful and intricate cannabis-inspired designs, you can select from 93 pages of exquisite art that allows you to recharge stress levels, stay focused on the task at hand, and unleash your creativity.
And with its superior quality paper stock and wallet-friendly price point, your artistic creations will have crisp details that stand out in every single masterpiece you create.
If you're ready to immerse yourself in some fun cannabis-inspired art therapy why not join us on our various social media channels for deals, giveaways, and an opportunity for further engagement?
Envision the possibilities!