Hello and welcome to my cannabis SEO blog!
I'm Randi and I've worked in the cannabis industry since before it became legal in Michigan. I saw how important Cannabis SEO is and will continue to be since the beginning.
Today I wanted to share some of my best information on exactly what Cannabis SEO is and how IMPORTANT it is for your business.
Why does your cannabis business need SEO?
If you own or manage a cannabis business, chances are that you're looking for ways to grow your online presence. One of the most effective strategies for increasing visibility is search engine optimization (SEO). In this article, we'll explore how cannabis SEO works and how it can help your cannabis business grow.
If you're a cannabis business owner, it's important to be familiar with SEO. Here are just a few reasons why:
Your consumers are more likely to find you when they search for your products or services online.
If people don't know about your brand and how great it is, they can't buy from you.
In order to reach new custies, your business needs to be found on search engines like Google, Bing, and Yahoo!
When your potential custies search for something related to what your business does, they should be able to find information about how you stand out from other canna-businesses (especially your competitors) easily!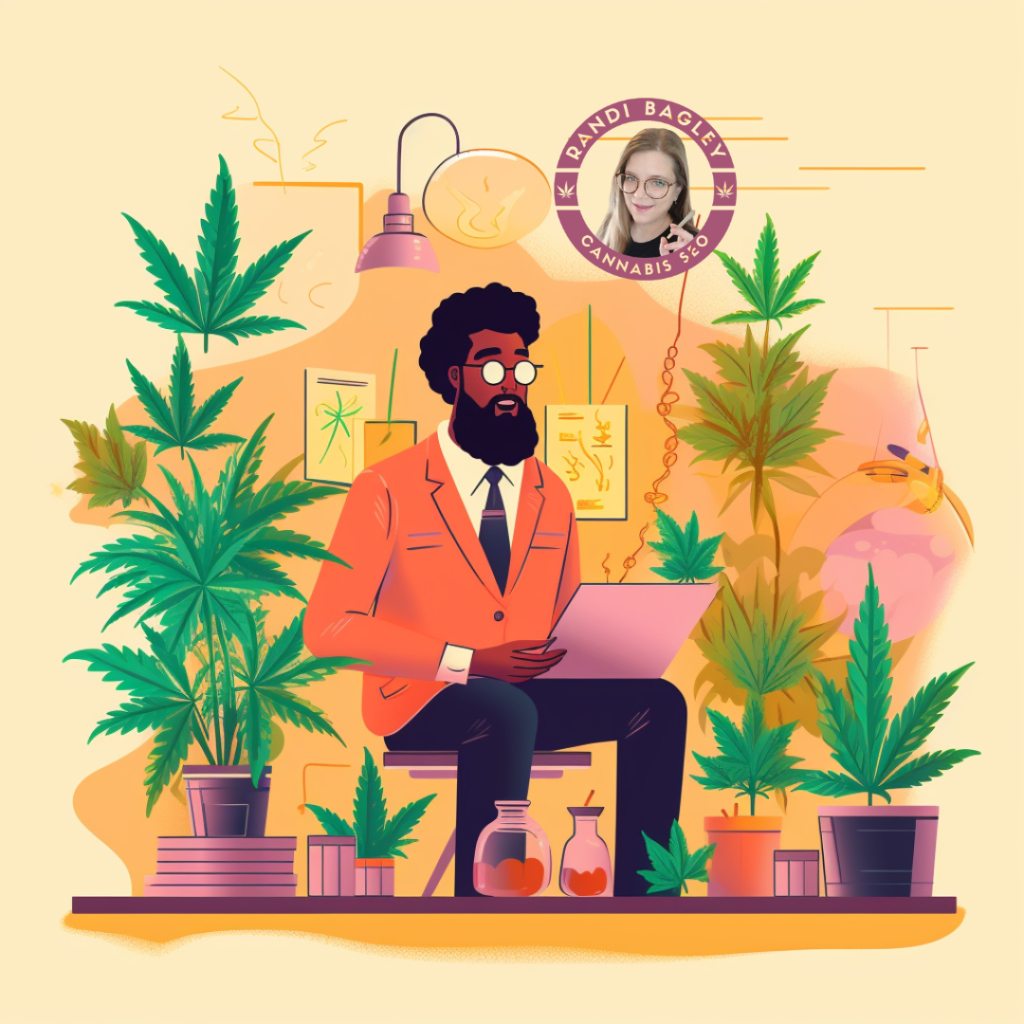 What is SEO for cannabis businesses?
Cannabis SEO is the process of getting your website to rank higher in search engine results.
SEO is a long-term strategy, not a short-term fix. If you're looking for immediate results, SEO isn't going to be the best way to go. But if you want to increase organic traffic over time and build up your brand awareness, then SEO may be right for you.
If you're new to cannabis SEO or haven't done any research yet, here are some questions that might help guide you in deciding whether or not it's right for your business:
Why do I want more traffic?
How much money am I willing to spend on this?
How much time do I have available?
Cannabis SEO is a different kind of digital marketing strategy that can be very beneficial to your cannabis business.
What are the different types of Cannabis SEO?
Cannabis SEO is a broad term that encompasses many different types of marketing strategies.
To put it simply, cannabis SEO is an acronym for Search Engine Optimization for Cannabis businesses. It's a way to get your website to rank higher in search results so people can find you when they're looking for products or services.
Many people think that SEO only has one meaning:
Getting your website to rank higher in search results. While this is certainly one way you can use it, there are also tons of other ways as well!
For instance:
You might have heard talk about "link building" or "content marketing." These are both components of SEO and raise your rankings with every single new link or piece of content you publish online!
Think of it as the more entangled in the "Web" you are the higher you climb on the search results.
Don't forget about Technical SEO
Technical SEO is also a huge part of SEO and one that many people forget about. If you don't have your website set up in a way that Google can easily crawl it, then you're not going to get any love from the search engine.
This means making sure that your website is built with high-quality code (and not just "jQuery" or other random scripts), has good page speed scores, and isn't loaded down with too much clutter!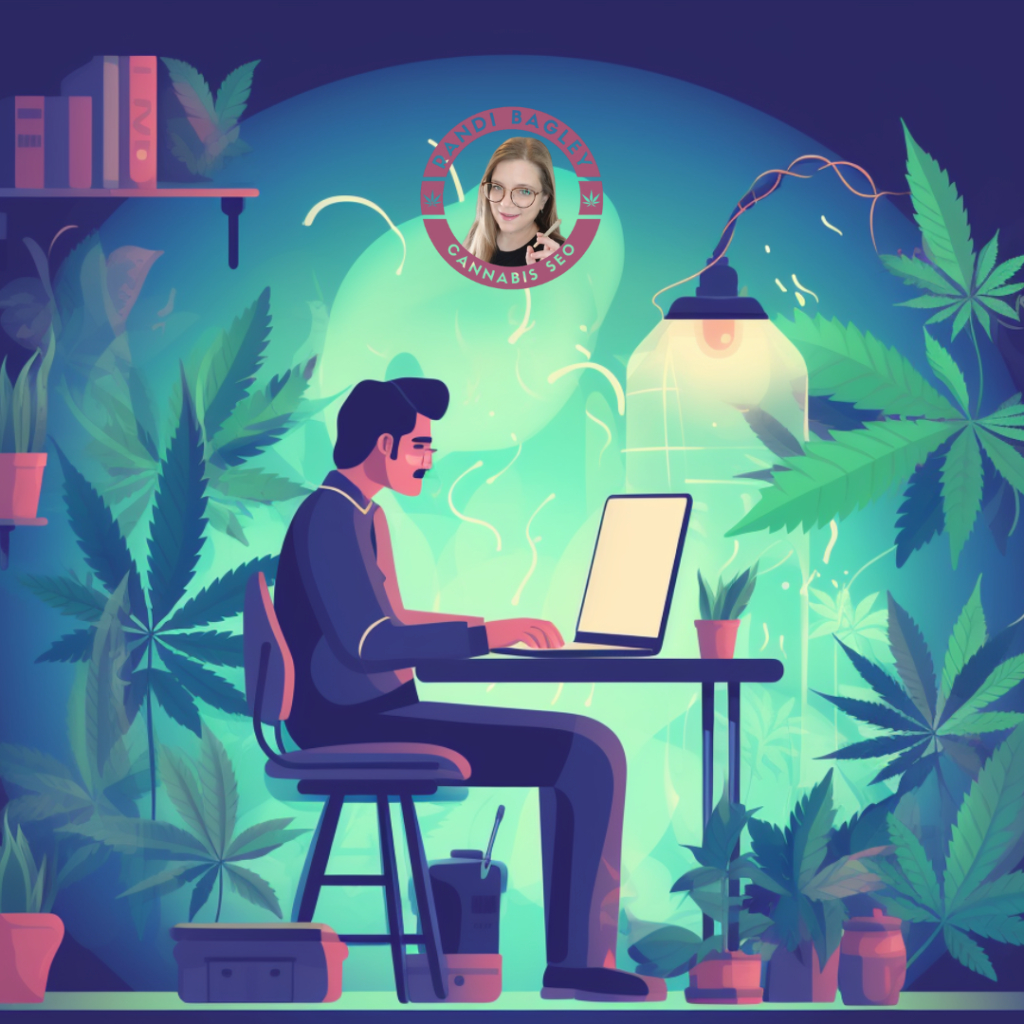 What are some examples of Cannabis SEO strategies?
The first thing to know about cannabis SEO is that it's not a one-size-fits-all approach. There are two main types of SEO strategies: on-page and off-page.
On-page optimization refers to the ways you can optimize your website itself for better search results, such as by including keywords in your content, using meta descriptions for each page, and making sure your pages load quickly.
Off-page optimization refers to what happens outside of your site and involves factors like building links from other sites or social media profiles (such as Facebook or Twitter).
Cannabis Search Engine Optimization is an ever-changing strategy.
Cannabis SEO requires continuous monitoring, adjustment, and retesting of your website's content.
The on-page elements of SEO consist of basic website optimization techniques that you can perform yourself without hiring an expert such as:
Cleaning up duplicate content
Compressing images and videos.
Adding your website's sitemap to Google Search Console
With all of the changes in cannabis legislation, it's important to stay up-to-date on how cannabis SEO can help your business thrive.
As we've seen from the examples above, there are many different types of cannabis SEO strategies that work well for cannabis businesses.
In order to keep up with these changing times and remain relevant in the cannabis industry, you should make sure that your website is optimized for search engines by using specific keywords and phrases when writing content.
This way people will be able to find what they need without having too much difficulty navigating through all of those complicated websites out there!
Also: always keep an eye on Google Analytics so that you know what users like most about your site (or don't).
Lastly: keep reading blog posts like this one so they inspire new ideas – thanks again!
-Randi Bagley
Cannabis SEO Blogger
If you've made it this far don't forget to comment below your questions! Or contact me!